Closed Request

This is a closed request. A Favicon has already been made for this wiki. Do not make changes to this article unless you want to ask again.
Hi! I need a favicon for my Cineastas Wiki. w:c:Cineastas Maybe something similar like our logo.---Csuarezllosa (Talk) (Em@il) 05:07, June 27, 2010 (UTC)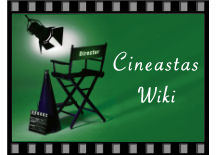 I'm not sure what the restrictions are for favicons, so I made 16x16 and 32x32 versions:
Favicon perfect¡¡¡.- Thank you very much.- --Csuarezllosa (Talk) (Em@il) 06:39, June 30, 2010 (UTC)
Community content is available under
CC-BY-SA
unless otherwise noted.