Closed Request

This is a closed request. A Logo has already been made for this wiki. Do not make changes to this article unless you want to ask again.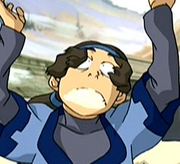 Hello, I need a logo for my newly created wiki called Foamipedia. Can someone please place the text "Foamipedia: The Avatar Humor Wiki" in a creative manner over the image provided. Andftw18 01:16, 25 June 2009 (UTC)
Anyone willing to do this? Andftw18 23:16, 25 June 2009 (UTC)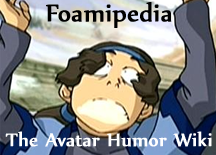 Yes, sure will someone do this ;) What about that picture? Marc-Philipp (MtaÄ) Helper (Talk) 10:40, 27 June 2009 (UTC)
Looks great! Thank you very much. Andftw18 18:24, 27 June 2009 (UTC)
Community content is available under
CC-BY-SA
unless otherwise noted.