Closed Request

This is a closed request. A Logo has already been made for this wiki. Do not make changes to this article unless you want to ask again.
Hello, I am the sysop of Global Geography Wiki and I would like to request a logo. I would like it to have a globe with the sunrise peeking out from the edge and with text curved around the globe. I made a crude image example in paint (see fig.1) so you know what I would like it to be. Just a few things:
In the picture i made, the word global should be curved (see fig 2).
I would like an actual map, preferably the pacific ocean in the left of the globe and north and south america in the right of the globe, instead of the green blobs i drew.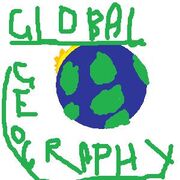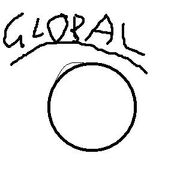 Apart from that, everything else I illustrated is perfectly fine.
Thanks,Atlas Geo 08:45, 18 March 2009 (UTC)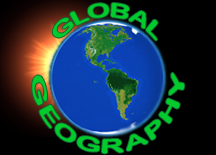 Done! JoePlay (talk) 20:05, 20 March 2009 (UTC)
Community content is available under
CC-BY-SA
unless otherwise noted.