Closed Request

This is a closed request. A Theme has already been made for this wiki. Do not make changes to this article unless you want to ask again.
Could somone please produce a theme out of the following image for my Horrible Bosses wiki.
I would like the following image to be seperated into two parts which will act as the background;
The left hand side of the image being the left of the background and the right side of the image being the right hand side of the background.
I would also like the middle part to appear to through transparently (i want the coffee mug part of the image to show in the middle)
Here's the image: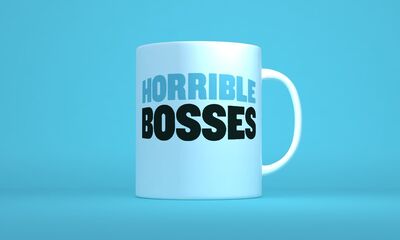 Amanda Young 05:53, October 4, 2011 (UTC)Amanda Young
Here's the wikis link:
http://horriblebossesmovie.wikia.com/wiki/Horrible_Bosses_Wiki
Community content is available under
CC-BY-SA
unless otherwise noted.