Closed Request

This is a closed request. A Theme (background only) has already been made for this wiki. Do not make changes to this article unless you want to ask again.

Recently I kicked my butt making a new background for johncarter.wikia.com it looks amazing I know
BUT THEN
MARVEL HAS THIS BRIGHT IDEA
TO RELEASE THIS AMAZING PROMOTIONAL ARTWORK
http://marvel.com/images/gallery/story/16684/images_from_john_carter_world_of_mars/image/889775/full
for one of the upcoming series that the wiki follows
now I dont have any plans on abandoning my current theme, but I would love to have this image (the two halves of carter on both sides) turned into a background for me to put up during the duration of the comics four issue run!
You think you can do that guys? ralok 02:47, September 21, 2011 (UTC)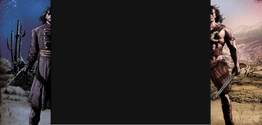 There you go --Tama63 05:24, September 21, 2011 (UTC)
THANK YOU, I am not to good at making backgrounds, the one I made took me four hours - . - ralok 12:13, September 21, 2011 (UTC)
hmmm his face is covered up a bit . . . thank you . . . I will be able to use this image as the background . .. it may need to be altered a bit, but not much ralok 02:43, September 23, 2011 (UTC)
Community content is available under
CC-BY-SA
unless otherwise noted.