Closed Request

This is a closed request. A Logo has already been made for this wiki. Do not make changes to this article unless you want to ask again.
hi, im making a wiki about the noise artist Merzbow and i dont know how to make a logo or how to put it. If its not much of a bother i would like it just simple where someone can see that he is an artist (like an immage where he is playing on his laptop) or just a cool picture the rest is not so important, thanks.--LVlaniac 21:46, 16 May 2009 (UTC)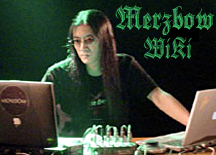 Done. If you would like for me to upload it to your wiki, just post a link to it here. JoePlay (talk) 18:06, 17 May 2009 (UTC)
cool, thanks for the help here is the page of Merzbow wikia
http://merzbow.wikia.com/wiki/Merzbow_Wiki LVlaniac 20:34, 17 May 2009 (UTC)
Community content is available under
CC-BY-SA
unless otherwise noted.