Closed Request

This is a closed request. A Logo has already been made for this wiki. Do not make changes to this article unless you want to ask again.
I would like to have my picture something like the example left.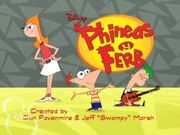 I would also, if you can, put some pictures of Doofenshmitz and Perry the Platypus, you know them right, OK. Oh and one last thing, I would like to take the part off of the creators if you think somebody could do that.—
Perryfan
00:10, 12 May 2009 (UTC)
Hey Perryfan! See you wanted a logo. A good logomaker named "JoePlay" will make a logo and give it to you soon. Phin68 01:48, 12 May 2009 (UTC)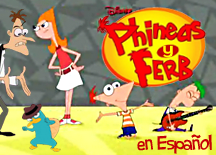 How's that? JoePlay (talk) 00:04, 13 May 2009 (UTC)
JoePlay,(crying right know of your work of art), you are a genius. This is alot much better, hold on, let me rethink my mind, this is alot way, way better than what I had in mind. But only one thing, if you could add the en Espanol with the little slash over the n. That will be even much better. Thank You. --Perryfan 01:41, 13 May 2009 (UTC)
You are a Genius. How do I get it in my wikia.Perryfan 00:45, 13 May 2009 (UTC)
Community content is available under
CC-BY-SA
unless otherwise noted.