Closed Request

This is a closed request. A Spice Girls Wiki/Favicon has already been made for this wiki. Do not make changes to this article unless you want to ask again.

Hello! Can you make a Favicon for the Spice Girls Wiki please?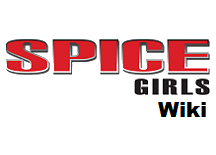 Would prefer the Favicon to be the tiny version of the "S" of the Wiki logo.
Thank you very much!! :) -- DoctorStrange 21:07, August 30, 2010 (UTC)
Here you go:

PNG:

-- 

Fandyllic

(talk · contr) 8:25 AM PST 16 Sep 2010

Thank you Fandyllic!! I love it!---- DoctorStrange 15:49, September 18, 2010 (UTC)