Closed Request

This is a closed request. A Logo has already been made for this wiki. Do not make changes to this article unless you want to ask again.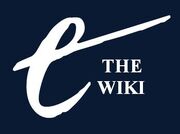 Please make this a logo for The Escapist WikiTheUnkn0wngamer 04:53, June 12, 2010 (UTC)
Upload it to the Wiki under the filename "Wiki.png" Sparrowsong 05:33, June 13, 2010 (UTC)
Community content is available under
CC-BY-SA
unless otherwise noted.