Closed Request

This is a closed request. A Logo has already been made for this wiki. Do not make changes to this article unless you want to ask again.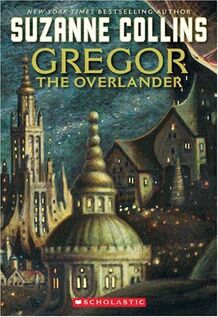 I don't expect much, but here's the general gist of what I would like: First off, see the "Gregor the Overlander" title on this book cover? I don't know what font that is, but I'd really like it if you could replicate it and somehow create "The Underland Cyclopedia" in the same style and the same font colour. Also, please make it so that the words are outlined in black (like how the Harry Potter Wiki's logo letters are). The backdrop of it has to be transparent, since the wiki currently has a dark background but may change to a lighter background at some point. Thanks very much to anyone who can take on this challenge. Rowan Salazar [Talk] 18:02, May 5, 2012 (UTC)

Hey Rowan. Here are the logos I made. I had to group the words "The" and "Underland" together and make them small for the Wiki logo to fit. I also sized them up for both the Oasis and Monobook layouts. What do you think? -- FOAM (Talk) 21:07, May 6, 2012 (UTC)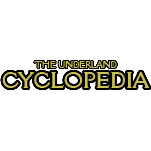 I think they are both incredible. Thanks so very much. Rowan Salazar [Talk] 23:01, May 6, 2012 (UTC)
Community content is available under
CC-BY-SA
unless otherwise noted.