Closed Request

This is a closed request. A Logo has already been made for this wiki. Do not make changes to this article unless you want to ask again.
we would like it to look like the text in this pic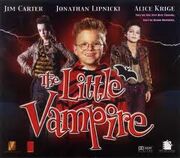 "THE LITTLE VAMPIRE WIKI"
http://thelittlevampiremovie.wikia.com/wiki/The_little_vampire_Wiki
A.r.s.h. i am every where but no where at the same time 22:03, February 12, 2012 (UTC)
Here is one. Hope you like it.  Awesume  Talk  Contribs  ATPedia Wiki  23:58,2/21/2012 

Community content is available under
CC-BY-SA
unless otherwise noted.